**WARNING: this blog post contains pictures of delicious, incredible Italian food....read at your own risk**
I recently downloaded this new app called Sleep Cycle ($2.99). It's an app that tracks your sleep and REM cycles based on the movement and wakes you up as close toyour alarm desired time while in the lightest sleep cycle. For the first few days the app is less accurate because it doesn't have enough data to calibrate your basic sleep levels. But after the fifth day- it's amazing. Friday morning was the fifth day of the app and it worked perfectly. I was up bright and early at 4:45am to catch my 6:17am train to Milan, Italy.
The morning started with Sleep Cycle waking me up at 4:45am where I promptly laid in bed for another fifteen minutes surrounded by complete and total darkness. After throwing the final items into my weekend backpack (ie makeup, toothbrush, etc) we left for the train station at 4:50. Jen, Olivia, and I arrived at Gare de Lausanne (the Lausanne station) by 6:00 and left the station at 6:17 sharp. Swiss trains are always on time. On the train we ate the chocolate chip muffins Jen and I made the night before. We didn't have milk nor did we really understand what the box was saying (it was French) so we improvised. They were delicious!!!
We finally arrived in Milan at 10:35 and waited forty minutes until our train from Milan to Firenze Santa Maria Novella (the main station in Florence). It was Jen and Olivia's first time in Italy!
As we were waiting in the train station for our binario (track) number, we ran into this little guy. He is my new best friend.
We finally boarded the train at 10:05 and left promptly at 10:15. I had a single person seat, which left me plenty of leg room so I could review my flashcards.
Finally, we arrived in Florence around 1pm and headed directly to the villa we were staying at.
After putting our things in our room, Olivia, Jen, and I left for the amazing panini place i love to go to here in Florence, it's the amazing one that I went to ALL the time when I lived in Florence.
Once we had filled our stomach with amazing Italian food, we headed out to explore Florence. While we had been putting our things away at our villa is had started to rain hard, but when we left the panini place there was huge hail pellets covering the grounds. At a quick glance you would have thought it was snow.
The weather was changing between and hot and cold throughout the entire day, but we kept on walking and exploring.
While walking around the Duomo (Jen and Olivia were awestruck) we ran into some friends from college and talked with them until it began to rain again. The second it rained, the entire line to enter the Duomo dispersed, leaving us to simply enter into Duomo without having to wait in line.
Following the Duomo we went to Ponte Vecchio and walked around ortro-Arno (the other side of the Arno).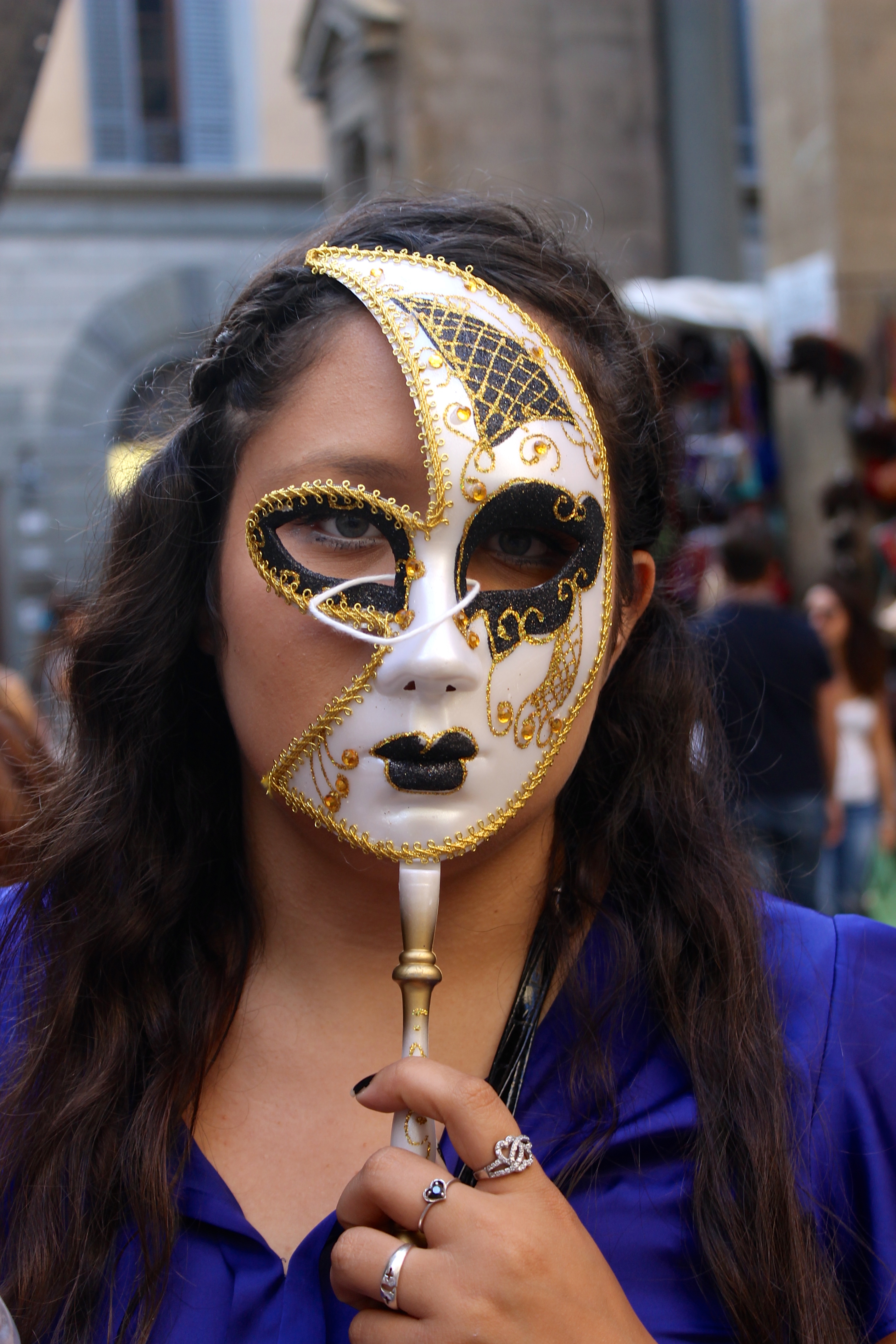 On our way back to the villa before we dinner, we stopped by the leather market where I got a new bufflo leather wallet, Olivia got a purse, and Jen got braclets.
For dinner, we had amazing classic Italian pizza from a small "hole-in-the-wall" resturant. It actually is basically a hole in the wall. There is a small door that is hard to find and you walk through and the down the stairs where you are served. From the street you can't even tell it's there. The restaurant is primarily a "locals only" place as it is off the beaten path and away from all of the tourist destinations.
After our amazing pizza, we walked a block to Gelatria di Medici where is indulged in amazing Goloso gelato.
After we had stuffed our self with delicious Italian foods we headed back to the villa to rest our aching feet before going to meet and pick up our friends from the train station. They flew down to Rome in the morning and spent the day in Rome and were meeting us at the train station at 9:56pm...or so we thought.
At 9:56pm we found out their train had been delayed for twenty minutes, so we waited that time. When the train left at 10:15 and they were not on it, we waited another hour and then left the station to go back to the villa for Wi-Fi.
Around 1:30 am, we got a message from them saying they were safe and at a hostel in Florence to use the Wi-Fi. They walked back to the house and we let them in. We were panicking because we had not heard from them all day and did not know where they are. Thankfully, they had taken the next train after they missed the one that arrived at 9:56pm. Jen, Olivia, and I were very panicked about the three girls being alone by themselves at night in a city they had never been to and a lanugage none of them truly understand. Luisa (who is fluent in Spanish) used her spanish and an Italian accent to help them find the house address.
It was wonderful seeing them walk through the door after a stressfull three hours of trying to find them.
The next morning, we woke up and departed for an amazing day of walking around the city. We roamed the streets, went by the Duomo, Ponte Vecchio (yes again!), and even went to the Academia museum. Jen's MUST-DO for Florence was to see the David, but the line was too long. Thinking quickly, I gave her my Uffizi pass (which allows you to enter into all the museums in Florence for free and in the short-cut line) and my picture ID (because she looks like me...kind of) and she was in the David!
Around 4pm, while Jen spent her time in the museum with the David, Olivia, Luisa, and I walked back to a resturant we saw near the Duomo that was a having a special for only 10 Euros. Jen me us there and we all feasted on our amazing, and cheap, Italian food. Check out all of the things we got for 10 Euros:
Alora and Richelle (the other two who we met up with the night before and were traveling with Luisa from Rome) went to Pisa for the day to accomplish Alora's MUST-DO: a picture with the Leaning Tower of Pisa.
After lunch, we continued to walk around Florence and shop at the leather markets while also exploring fun, small streets.
We also ate delicious cannolis. Seriously so delicious.
We ran into this funny little sign:
The day ended by meeting up with Alora and Richelle in hopes to go out to dinner....but that never happened. We were all so exhausted, and not that hungry because how late we ate lunch, so we went to bed to wake up in time for our 4:30am train to Venice.
Florence was amazing trip for two days and I am so happy that I got to see some of my friends who have been living at the villa we stayed at in Florence. I was great to be back in a place I am happy to call home and explore the city with those who had never witnessed it before. It gave me a greater appreication of the city I lived in and the city that I have come to love so dearly.
XO, CAM
Next adventure: Vence, Italy (Four Day Weekend Part II)